Pastor Buddy Dockum
and his Wife Christi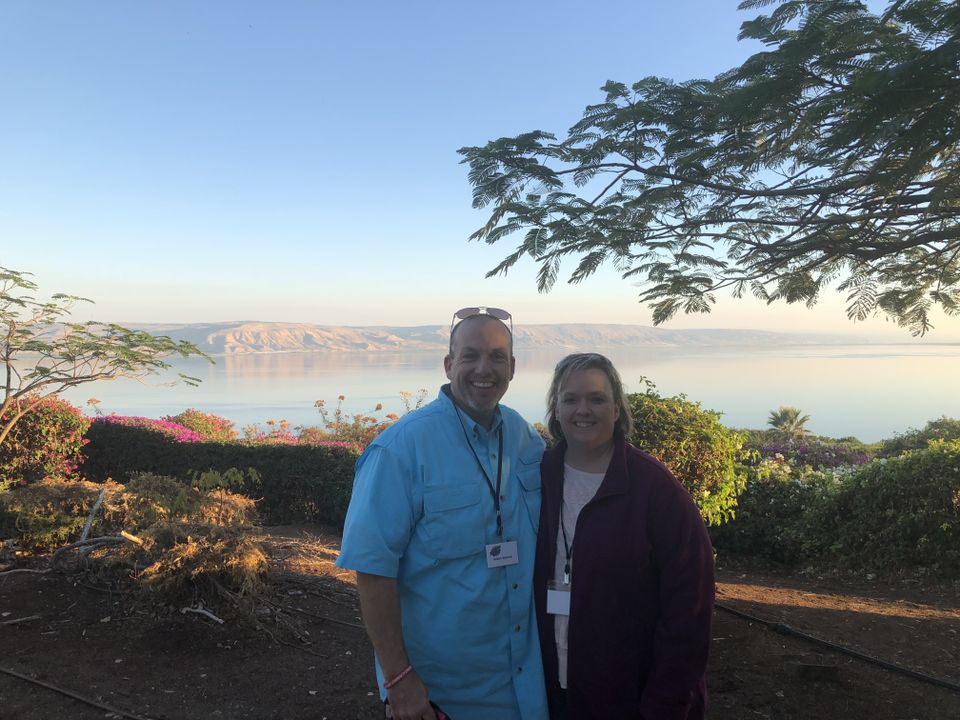 I'm excited to serve as founding and teaching pastor here at The Way Community Church in beautiful Ozark, MO.

My wife Christi and I have been married for 24 years+, and share two wonderful children. We enjoy riding motorcycles, boating, fishing and spending time doing anything together. I'm also a "closet blogger" and post a message once in awhile on my blog "Just Saying" when God leads.

I've spent many years in various industries, with most recently working in the insurance field as a claims adjuster. Last year in 2017 I felt the call to step out in faith and pastor full time giving the church and its members my full attention.

In 2010, I felt the need to "get serious" about my relationship with God, and sought him with all my heart. Since, that time God has allowed me to hold various positions in the church, from "door painter" (there's a story behind that just ask) youth pastor, associate pastor, and eventually lead pastor. I began my biblical studies at Luther Rice Seminary and University in Lithonia, GA, graduating with my M.Div in 2015 and currently working towards my D.Min in Ministry with an expected graduation date of May 2020.

I enjoy delivering God's word in a way that is relatable and applicable to our modern, hectic, busy, crazy, lives. My life verse is Philippians 4:13 "I can do all things through Christ who gives me strength" and realize that I am nothing without Christ!